Simply put, coaching is the process of going from "maybe I can do it" to "I'm doing great." It can help you when you have the feeling that you can do something, but it still doesn't happen. When you know that you have massive potential but do not know in which direction to go or how to take advantage of it.
Today, the term "coaching" itself is used in many non-scientific and semi-scientific contexts, which arouses suspicion in many people (for a good reason). Here, at Synergy, we are absolutely comfortable with this term, as the coaching we do is based on psychology and its scientific principles.
This type of coaching is not a magic wand, instant success or the tyranny of toxic positivity. On the contrary, coaching involves a process during which you can map out all your strengths and weaknesses, and strategically choose the area that you want to work on and which will get you as far as you know you can go, with additional support. With the help of its methods and exercises, coaching opens the way to a better understanding of yourself and others.
How can you tell if coaching is for you?
We will tell you what the practice has taught us and what the people who came up with coaching had in mind, and you can decide whether any of that applies to you. Even if you can't find a description of any of your behaviors or patterns, you can contact us so we can work together on determining if you're in the right place.
Maybe you feel that your life has become a dull routine, but you can't put your finger on the reason for this? Or you may think that no matter how hard you work and try, it is never good enough. Deep down, you believe that what you achieve is just luck, not your merit. Or you are at a turning point in your career or in any other sphere of your life and you doubt that your current skills are enough to keep your head above unknown water.
Or you know how to do your job well, and you need to be able to communicate some things better, set boundaries or learn how to deal with awkward personalities.
You might only need a change or a challenge, and you worry about how to cope with them, asking yourself if it is worth leaving the safe stagnation of your current life setting at all.
Moreover, there can be many more reasons to feel that you need support to move on to the next phase of life. Whatever the causes and whatever the phase – our support is what you can count on. 🙂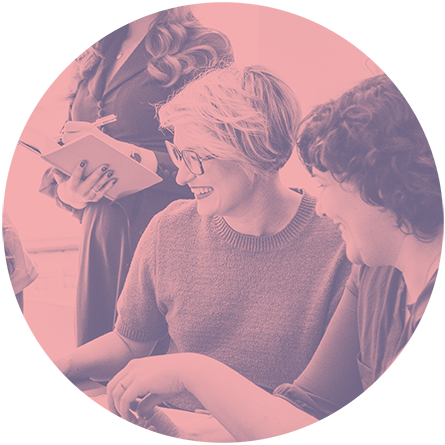 What kind of coaching is best for you?
Here at Synergy, we provide three types of coaching, and you can find out more about each of them here. This can be a starting point, but it's not necessary – together, we can assess what will be useful to you.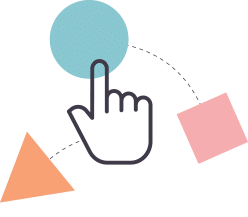 COGNITIVE BEHAVIORAL COACHING (CBC)
CBC can primarily be helpful in identifying the reasons why something is the way it is. For example, why you work 15 hours a day but still feel it is not enough and that everything you do could be better. Next, you will adopt new skills which will help you change the pattern which is suffocating you. Finally, after completing the process, the CBC will teach you to recognize the obstacle before it hinders your progress, as well as to gain deeper understanding of what goes on behind the scenes of interpersonal relationships.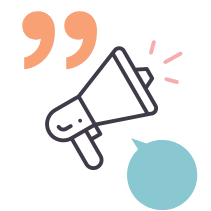 PUBLIC SPEAKING COACHING
If you know that you need to speak in public, but you always have the feeling that your voice is betraying you, your palms are sweating and you can hardly wait for everything to end – then this type of coaching might be just what you need. It will teach you techniques for managing your stage fright, so that when your time comes to shine in the spotlight, you are spontaneous and true to yourself. Public speaking coaching deals with the psychological aspect of stage fright and how to overcome it. As far as the hand gestures and eye movement are concerned, we'll get to that when the time comes.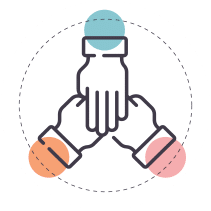 SYSTEMIC TEAM COACHING
This form of coaching is useful to you if you are a team leader and you want to find out how to shine in this role. How to make people not only feel good in your team, but feel like they truly belong to it, to be productive and at their best, to communicate well with each other and share the same values – these are some of the topics that are covered in detail by systemic team coaching. It is called "systemic" because the team and your role are always viewed in the context of the system of the entire organization, thereby encompassing all that is important for the functioning of both the team and the organization.
If you have any questions about coaching or have a particular preference for one of our coaches, just write to us, without any obligation. 🙂 We will contact you within 48 hours with feedback.