We are your support for all new chapters of life.

We are your support for all new chapters of life.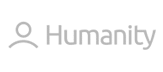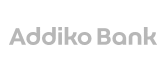 "
One of the most important things in creating a coaching culture is to have support in the learning process. We are very pleased to have encountered just that in cooperation with the Synergy Center. Theoretical background, but more importantly - practical work with colleagues in the process of acquiring coaching skills is something we, even to this day, happily talk about with colleagues who have undergone education, and we see the effects through the work, commitment and progress of other colleagues.
"
I was lucky to meet Mia when I was looking for a coaching education, and now that I have completed my education with her I can confirm that she is a great mentor and coach. If you want to learn more about coaching, if you need someone to help your organization or yourself, I would warmly recommend Mia and her company Synergy! Not only does she possess knowledge and professionalism, but she has the energy to make everything seem easy and achievable!
"
Mia Popić is a trusted partner with whom we cooperate on coaching programs for our employees, as well as on other initiatives that are important to us. The topic of empowering women to start a career in IT is an area in which Mia, with her knowledge and experience, has contributed a lot to the success of the event we organized this year on this topic, called Women Know IT. With her knowledge and experience on the topic of gender equality, Mia significantly contributed to the success of this initiative.
3000
PARTICIPANTS IN OUR EDUCATIONS
We are educational partners of the coaching conference "The Power of We: Team Coaching (r)Evolution" organized by Atria on March 27, 2024.